Get Outstanding Service at our Ford Dealership near Seneca, IL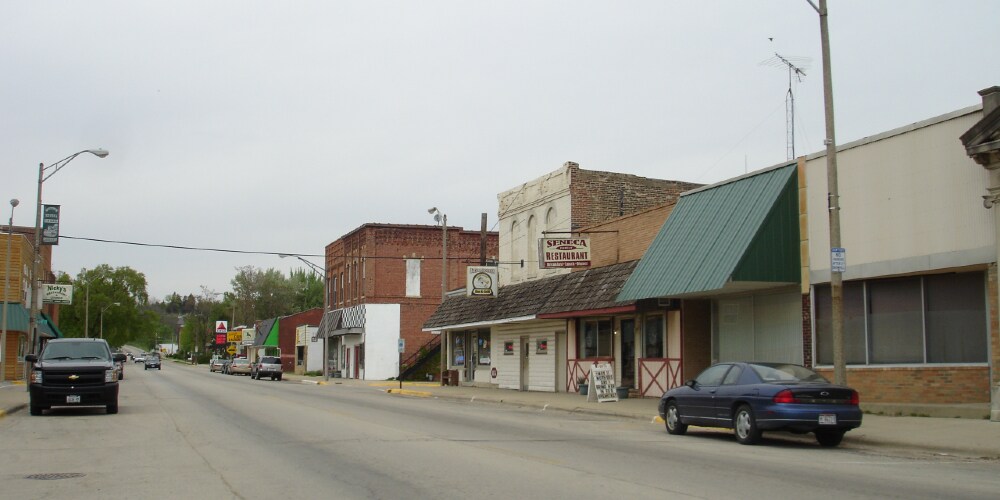 For exceptional service and superior quality, look no further than your local Ford dealership near Seneca, IL. We are here to serve the residents of Seneca and are trusted by so many already. Our commitment to quality and helping you save money truly sets us apart from the competition. 
We are one of the leading Ford dealers near Seneca and one visit to us will show you why. 
Come And Join Our Family
The Ford brand is iconic in the automotive business, continually pioneering innovation and novel manufacturing methods and vehicle advancement. The Ford family of vehicles range from the historic Mustang nameplate to the all-new electric Ford Fusion. 
Even the Mustang has an exciting all-new electric version ready to come to the marketplace in the 2021 Mach E Mustang which offers all the performance and handling features drivers expect from the Mustang in a fully electric vehicle. If you love performance vehicles, you will really want to come and see this vehicle at our showroom when it is introduced to the market in the near future.
 Ford as your full-service dealership is your source for Ford SUV models near Seneca that fit all family needs, and the Ford trucks headlined by the F-150 that has been a leading pickup truck nameplate since the introduction of F series trucks in 1948. 
We at  Ford pride ourselves in being the provider of Ford Trucks near Seneca. We carry a large inventory of new Ford vehicles in all the models, colors and options which you could want in a new vehicle, including the very latest advancements in safety and driver-assist features. 
 Ford, your full-service dealership near Seneca, IL has a huge inventory of used vehicles in stock and surely has a vehicle that will grab your interest. We have certified pre-owned vehicles in a price range which is sure to fit your budget. Whether it is a sporty Mustang, a workhorse Ford truck, or any other car or SUV that you want to look at, we have them all in stock waiting for you. 
Financing Options For Flexibility
We strive to help you get the most for your money and that's the reason we offer you financing options. Our special financing will help you pay for a new vehicle on your schedule. This means that you can hit the road sooner rather than later. Ask us or check out our online site today for more information on our financing options. 
You can count on your Ford dealership near Seneca, IL to save you money, find an impressive deal to help you leave satisfied and fully confident in your new vehicle purchase. 
Service Center
We offer a top-notch service center with advanced tools here at  Ford near Seneca, IL. We can provide any service to your vehicle that you may need from basic maintenance to advanced diagnostics to get you back on the road as soon as possible. It is our priority to make sure that your vehicle is serviced efficiently and properly the first time. We have convenient hours of operation to suit most people's hectic schedules. We also provide customers with the ease of scheduling appointments online so that getting your vehicle serviced is as easy as possible. 
As you can surely see with all the additional value included with your purchase, there is no better value available to car purchasers than you will get when purchasing a Ford vehicle from your Ford dealer near Seneca, IL.