Get Outstanding Service at our Ford Dealership near Oglesby, IL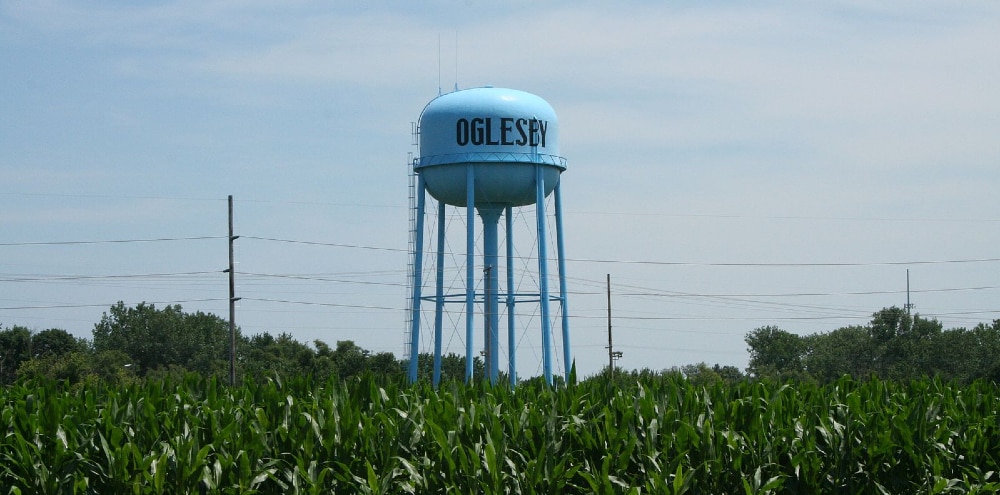 At the Schimmer Ford dealership near Oglesby, IL, we're dedicated to excellent customer service. Our goal is to make sure you find the right vehicle for you, as we provide one of the widest ranges of new and used vehicles around. For those who live in the area, you already know our reputation around town. At Schimmer Ford we strive to maintain our status as one of the most personable and friendly places to buy a car or Ford SUV near Oglesby.
Health, Safety, Dedication, and Convenience in One Place
We are taking important measures to ensure the health, safety, and wellbeing of everyone who comprises our family in these unprecedented times, but we're still here for you to provide for any of your service, sales, information-related needs. 
Some steps we've taken to create a safer environment include offering free pickup and delivery for both service and sales, providing the opportunity for customers to schedule one-on-one appointments, lessening the amount of person-to-person interaction, sanitizing our space between each customer visit, offering virtual test drives and videos displaying the features of our cars, FaceTime appointments, and providing remote financing and sales processes. 
No need to swing by our Ford dealership near Oglesby, Illinois-stay home, stay safe, stay comfortable, and we'll still make sure you're able to purchase the vehicle, the parts, or receive the service that you need. 
You're More Than Just a Customer
Trust is just as important to us as it is to you. We respect our customers' needs and take the time to listen because we understand how important the decision is to buy a new car. A good car will last you years, so it is an essential investment-and we recognize that and that's why our staff is here to listen to you, provide useful recommendations, and guide you toward the best decision for you. And we sell both new and used vehicles, as well as offer financing options to suit your needs. 
Our excellent service at your local Ford dealership near Oglesby, IL, is not only reliable but also quick. Our staff takes the time to listen, provides recommendations, but does it all quickly so that you can be in and out in no time! We recognize that you have more important things to do than service a vehicle, so we strive to keep your waiting times low. 
Services Provided 
You can get new Ford models by leasing directly through Ford. You will get new vehicles with all the offers and incentives provided by Ford. We also provide finance schemes for new and used vehicles. We have collaborated with Ford Motor Credit and also with many other prime lending agencies and credit unions. This helps us to provide you with the most convenient financing plan. Being one of the most reputed Ford dealers near Oglesby, we are open on all working days during hours most convenient to all customers. 
We Proud That We Provide The Best Customer Service 
We consider it as our prime duty to maintain high standards of customer service. The respect that we give to our customers is returned, as indicated by a number of reviews and testimonials that we keep on getting. You are bound to have a satisfying experience at all stages of your Ford vehicle purchase. We value our reputation as one of the best Ford dealerships near Oglesby, IL, and hence aim to keep every customer satisfied in all areas of sales and service. 
Contact us to find out how we can make your vehicle purchase a safe experience, just as you would expect from one of the longest-running Ford dealerships near Oglesby, IL.