Why Choose our Ford Dealership near Morris?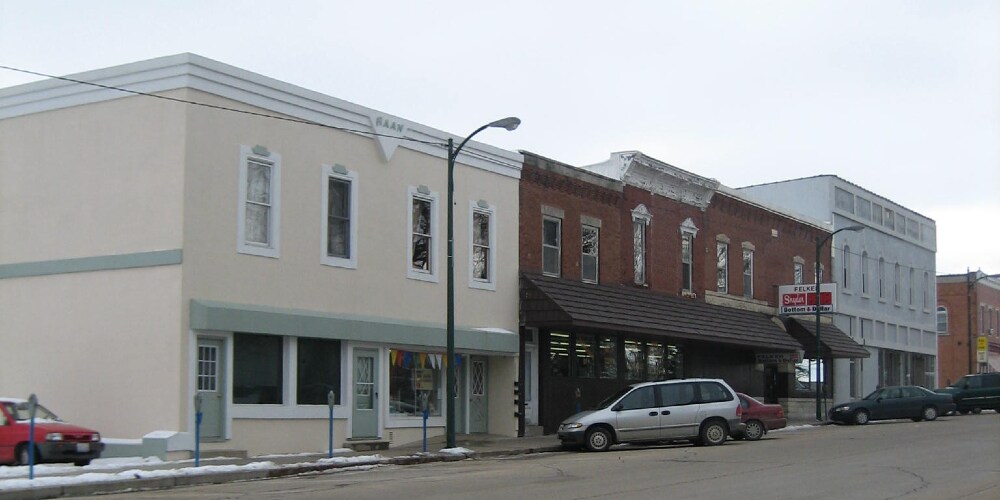 We welcome all customers who are looking for a reputed Ford dealership near Morris, IL. Your search ends at Schimmer Ford near Morris, IL. We are a ford dealership stocking all the latest models of Ford vehicles. You will find vehicles that meet all requirements in size and pricing. In addition, we also offer many used vehicles for those who have price concerns or limited budgets but still want a reliable vehicle of the renowned Ford brand. We pride ourselves on being one of the best Ford dealerships near Morris, IL that has been in your service since 1991. 
Come and Join The Family
The Ford brand is iconic in the automotive business, continually pioneering innovation and novel manufacturing methods and vehicle advancement. The Ford family of vehicles range from the historic Mustang nameplate to the all-new electric Ford Fusion. 
Even the Mustang has an exciting all-new electric version ready to come to the marketplace in the 2021 Mach E Mustang which offers all the performance and handling features drivers expect from the Mustang in a fully electric vehicle. If you love performance vehicles, you will really want to come and see this vehicle at our showroom when it is introduced to the market in the near future. 
Schimmer Ford as your full-service dealership is your source for Ford SUV models near Morris that fit all family needs, and the Ford trucks headlined by the F-150 that has been a leading pickup truck nameplate since the introduction of F series trucks in 1948. 
Schimmer Ford, your full-service dealership near Morris, has a huge inventory of used vehicles in stock and surely has a vehicle that will grab your interest. We have certified pre-owned vehicles in a price range which is sure to fit your budget. Whether it is a sporty Mustang, a workhorse Ford truck, or any other car or SUV that you want to look at, we have them all in stock waiting for you. 
Service
A time may come when you need to service your Ford. We are here at the Schimmer Morris dealership to meet the needs that arise as a car owner. We have you covered whether it is something as simple as an oil change or as complicated as replacing a transmission. We are here with our signature top-notch service and prices. We make sure you are comfortable in our lounge while we fix whatever needs you might have. 
While you wait, make sure you ask about the stellar Ford programs for maintenance. Whether it is apps to track your maintenance schedules or quick online booking, we are here for you. Schimmer Ford of Morris makes it easy to maintain and protect one of your most important assets. 
Choose Our Vehicle Financing Option That Suit You The Best
We have a staff of finance professionals to assist you in obtaining the best financing available for you. We work with all the sources including the local community banks to get you a deal that fits your particular budget needs. We also offer an online application for financing that enables our financing professionals to start the process for you before you even come see us. We also offer a variety of leasing options for you if leasing a vehicle is your preference, just as you would expect from your Ford dealer near Morris
Feedbacks and Testimonials
Customers are consistently impressed with our service. We have feedback from people who have driven hours to be part of the Schimmer family of car buyers. One reason that our customers rate us so highly is our attention to service. We want everyone who comes in to leave feeling they got their money's worth. 
As you can surely see with all the additional value included with your purchase, there is no better value available to car purchasers than you will get when purchasing a Ford vehicle from Schimmer-your Ford dealership near Morris, IL.