Our Ford Dealership near Marseilles, IL Goes the Extra Mile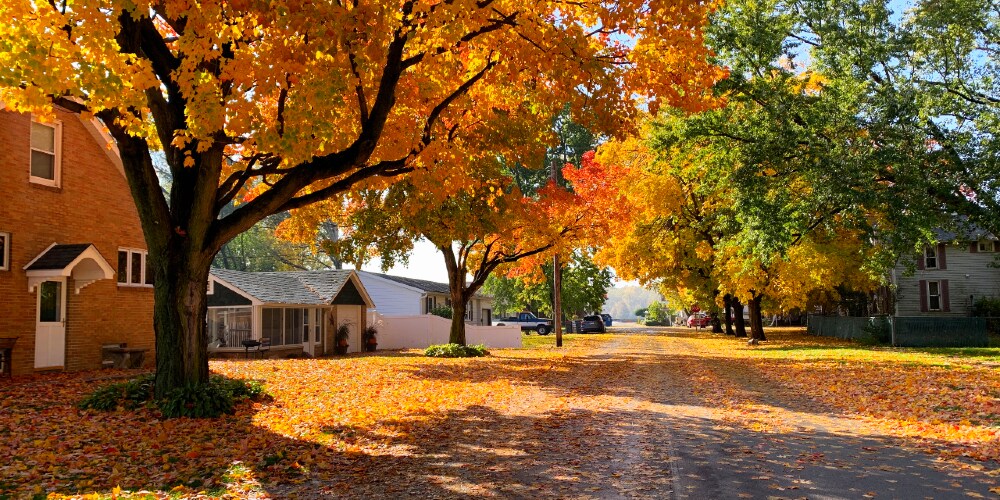 At Mendota Ford dealership in Marseilles, IL, we take great pride in serving the wonderful residents of our town. We consider this to be one of the most amazing places to live, and we strive every single day to earn our keep as one of the best dealerships that Marseilles can offer. 
Every day we put our absolute best foot forward to have the greatest selection, the best prices, and the most outstanding service because our residents deserve that and more. We have an amazing community that we respect and look up to, and we're honored to serve it as part of our everyday lives. 
As our community continues to grow, we make a firm promise to grow right along with it with better deals, better prices, and better service. We strive for excellence because that is what Marseilles deserves. 
Our Marseilles Ford Dealership 
When you visit Mendota Ford near Marseilles, IL you become family. Our staff is highly trained in customer service and we only hire those we consider the best of the best. When you walk through our doors, you'll never feel pressured to buy anything. You'll never feel overlooked, you'll never feel ignored, and you'll never be taken advantage of. Our number one goal is to serve our incredible customers to the absolute best of our abilities, and we will settle for nothing less.
Whether you are coming in to browse our large inventory, look for a new car to buy, to get servicing needs for your car, truck, or SUV, or even to just say hello, Mendota Ford has you covered. 
Service & Parts Options for Your Ford Vehicle
We are one of the proud Ford dealerships near Marseilles, IL, that will go above and beyond to get you any part that you may need, no matter how difficult or obscure it is. We have a vast selection of service items on hand and ready to go. Whether you need a replacement for your headlight, a new battery, a fender guard, or a floor mat, our service technicians will leave you feeling completely satisfied every time. If we don't have it on hand, we will find it and get it to you in just a few days. 
When it comes to repairing Fords, our Ford dealership in Marseilles, IL is just about as good as it gets. No matter what type of Ford you have, if you are in Marseilles, IL, you are in luck. If you have a Ford SUV near Marseilles or a Marseilles Ford truck, you are more than welcome to come in and receive our Ford servicing near Marseilles at Mendota Ford. Our service technicians are top-notch and highly trained. They know every single Ford Model up and down and back again ten times over. The more difficult or impossible you think your repair is, the better, because here at Mendota Ford Dealership near Marseilles, IL, we love a good challenge! 
As much as our expert technicians enjoy the satisfaction of fixing a huge problem, we would all prefer that our customers never have them in the first place, which is why at Mendota Ford Dealership near Marseilles, IL, we provide top of the line routine maintenance for your car, truck, or SUV. We take great pride in offering the best prices we can deliver while cutting no corners and ensuring that your car is always running at its best, optimal performance.
New, Used, & Commercial Ford Vehicles 
For vehicle selection, we at Mendota Ford Dealership near Marseilles, IL. know that it can be a daunting task to find that perfect vehicle. Customers have many questions that need answering and sometimes need a bit of guidance given their needs. Sometimes a new car is the best choice. Other times a used pre-owned car makes more sense. At Mendota Ford, our huge inventory of new and pre-owned vehicles makes that choice much easier. 
For business owners needing commercial vehicles, we have a large stock on hand ready and waiting. Our highly knowledgeable and well-trained sales staff has a lot of experience in helping customers find the right vehicle, no matter what the circumstances are. We believe that our staff is some of the best around, and we hope that when you come and visit us, you will leave feeling the same way. We look forward to serving all our new and returning customers at our Ford dealership in Marseilles, IL every day.