Why Choose our Ford Dealership near Arlington, IL?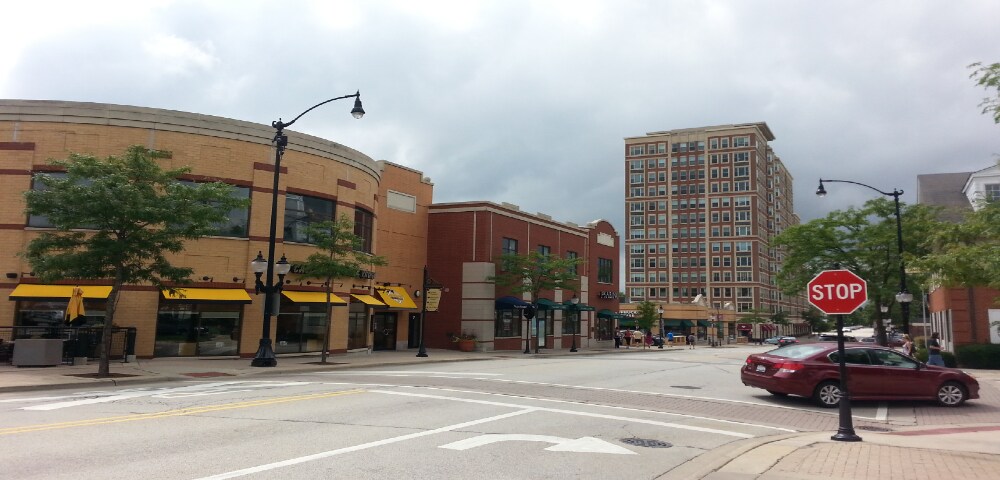 At Schimmer Ford dealership near Arlington, IL, it is our mission to put our customers first every time. We welcome all customers who are looking for a reputed Ford dealership near Arlington, IL. Your search ends at Schimmer Ford near Arlington, IL. We are a ford dealership stocking all the latest models of Ford vehicles. You will find vehicles that meet all requirements in size and pricing. In addition, we also offer many used vehicles for those who have price concerns or limited budgets but still want a reliable vehicle of the renowned Ford brand. We pride ourselves on being one of the best Ford dealerships near Arlington, IL that has been in your service since 1991. 
Why Are We Special?
Schimmer Ford near Arlington, Illinois is special because we truly care about our customers. Not only do we offer a huge inventory of new vehicles, but we also offer a wide selection of used vehicles as well to provide something for everyone. Our dealership has been in the business of satisfying customers since 1939. 
Our Service Center
We offer a top-notch service center with advanced tools here at Schimmer Ford near Arlington, IL. We can provide any service to your vehicle that you may need from basic maintenance to advanced diagnostics to get you back on the road as soon as possible. It is our priority to make sure that your vehicle is serviced efficiently and properly the first time. We have convenient hours of operation to suit most people's hectic schedules. We also provide customers with the ease of scheduling appointments online so that getting your vehicle serviced is as easy as possible. 
Our Sales Department
Our Ford dealership near Arlington, IL, works diligently to provide you with the latest models with the latest features as they are made available to the public. Our website makes it easy to shop our inventory before you even step foot onto the lot. You can browse the entire inventory and specify your search to narrow down your results. You can search by make, model, and even search for special offers and current deals. We offer a great range of SUVs and a Ford SUV dealer near Arlington, Illinois. 
Vehicle Finance and Lease
We have a staff of finance professionals to assist you in obtaining the best financing available for you. We work with all the sources including the local community banks to get you a deal that fits your particular budget needs. We also offer an online application for financing that enables our financing professionals to start the process for you before you even come see us. We also offer a variety of leasing options for you if leasing a vehicle is your preference, just as you would expect from your Ford dealer near Arlington. 
We Take Care Of Our Customer Seriously
At the Schimmer Ford dealership near Arlington, IL, we believe that our customers are the backbone of our business. They are the essence of our business and the reason we have been able to improve into the dealership we are today. Therefore, it is of our utmost pleasure to receive feedback from them, allowing their praise to serve as written proof of our commitment to excellence.
It matters to us that you feel like you have been treated well and had all your motor vehicle needs to be met. Making sure you are satisfied with our work is a tenement of our business. Schimmer Ford of Arlington, IL would be proud to be your dealer.